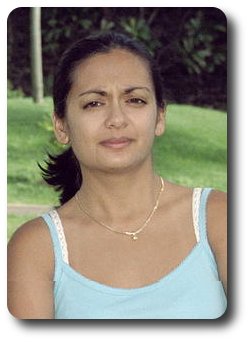 Who am I?
I am a Lecturer in Media and Communication Studies at the Faculty of Social Studies and Humanities of the University of Mauritius. My areas of interest include cultural studies, film theory, journalism and new media inter alia.
I have created a blog for Communication Students at the following address: http://comstudies.wordpress.com/
Together with my husband, I have also a blog for the Mediacom Studio, a multimedia facility we have set up in 2008 at UOM for Communication students thanks to funds from the UNESCO-IPDC. The address is:
http://www.mediacomstudio.com/
I am married to Avinash (also a lecturer at UOM – in Computer Science) and we have a daughter Anya, born in 2002, and a son Kyan, born in 2005.
I may be contacted at the following addresses:
christina@noulakaz.net
chanssc@uom.ac.mu
And I'm also on Facebook…